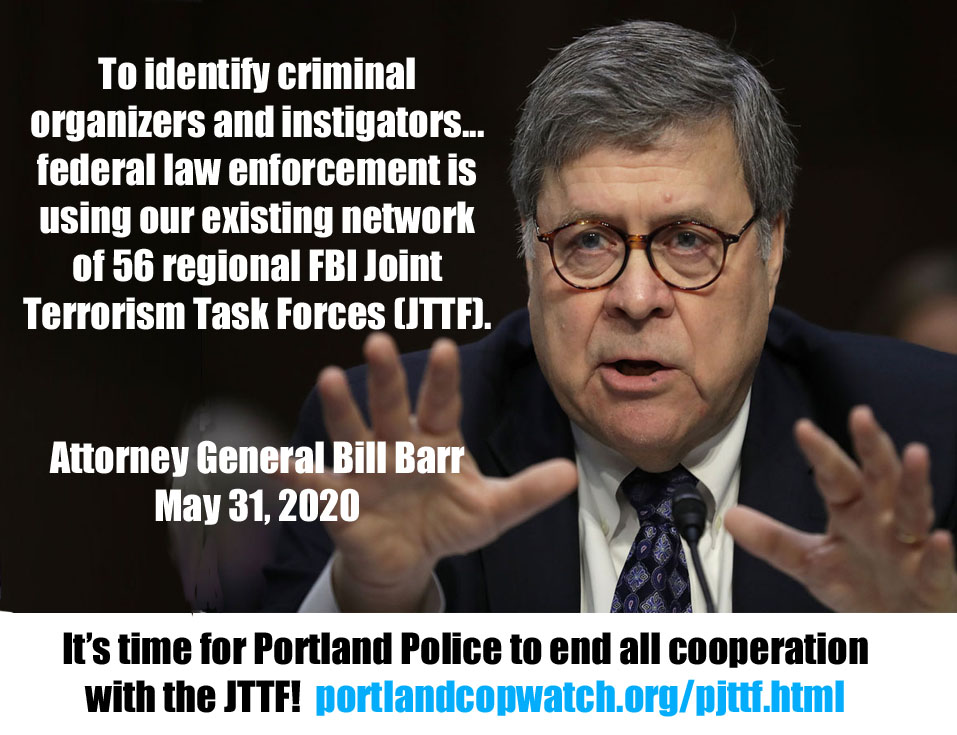 On September 8, 2020, 27 organizations (and two individuals) signed a letter urging Portland City Council to end all Portland Police cooperation with the Joint Terrorism Task Force.
Most of the groups were involved in the 2017 campaign which led to the removal of two part-time Portland Police officers from the JTTF in 2019. However, the May 2019 Council resolution allows the PPB to work with the JTTF on cases of terrorism "and/or threats to life including hate crimes."
The new letter acknowledges the current political climate in which JTTFs are blatantly being used to spy on Americans' First Amendment activities.
The letter is posted at http://www.portlandcopwatch.org/EndCooperationWithJTTF2020.pdf